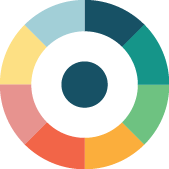 The best trial technology, courtroom technology, people, and graphics will give you an advantage. It will function seamlessly and dependably, rather than causing stress and worry. If you want technology and people you can count on, you'll find that Visualize Legal fits the bill. At Visualize Legal, we offer end-to-end solutions by providing our valued clientele with everything that they need, from pre-trial prep to trial presentation and post-trial support. Our company is an industry leader in courtroom "technologies," as well as "hot seat" operation and demonstrative exhibits.
The heart of effective courtroom presentation is the trial technologist. This "hot seat" operator must be very experienced. Since he or she needs to operate all trial presentation hardware and software, charged with effectively managing all the courtroom technology, this person is a vital part of a capable and well-prepared trial team.
Our trial technologists have years of experience. They manage trial presentation technology to ensure effective presentations, which are smooth and seamless. If you want to display evidence effectively, you'll benefit from hiring one of our skilled and professional trial technologists today.
Our hard-working pros put in just as much effort as you do!
Benefits of Trial / Courtroom Technology and Trial Technologists
The use of trial technology, technologists, and graphics help lawyers win cases. They do so by making sure that exhibits at trial are presented with painstaking care and attention and demonstrative exhibits are clear and concise. All in order to ensure that judges and/or juries are able to understand all included information.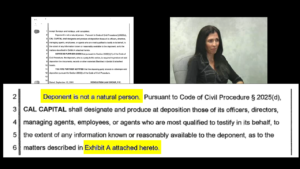 It's ultimately about boosting comprehension.
If you want to make certain that people have all of the facts, using trial technology and a skilled trial technologist is a smart strategy. Botched presentations don't resonate with judges and juries. They hinder comprehension and send negative messages about the competence of legal teams. Our technology and technologists are committed to enhancing comprehension and image management, via organized and clear presentations which impress judges and juries alike.
Psychologists understand that two-thirds of jury members learn best when information is presented visually. They process information more effectively when they see it, rather than hearing it. The rationale behind paying for trial technology and a technologist is that the value of giving judges and juries the ultimate visual learning experience is well worth the money.
In addition, since psychological studies show that most lawyers prefer an auditory style of self-expression and/or learning, the vast majority of lawyers may not have the natural inclination to manage trial technology, as well as trial technologists, do.
Jurors want to be shown evidence. Lawyers may confuse and/or overwhelm them with a flood of words! To close the communication gap, a visual presentation is strongly recommended. Judges also appreciate clear and understandable visual presentations. These presentations ensure that everyone is on the same page in terms of seeing facts which are relevant to cases.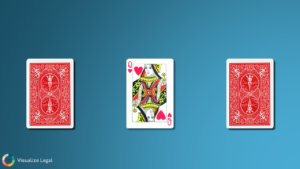 At Visualize Legal, we design compelling and demonstratives and presentations. We close the communication gap for the purpose of helping our
win.
To access our services, please connect with us today. We look forward to hearing from you.
About Visualize Legal
Visualize Legal offers litigation consulting services to law firms and corporations worldwide. The firm's services include litigation graphics and trial technology. Visualize Legal headquarters is in Portland, Oregon and also a presence in California, Texas and Washington DC.
Our techs travel! We have worked in the following locations:
Alabama; Ashville
Colorado; Denver                                                                                                      California; San Francisco, Los Angeles and many more
Delaware; Wilmington
Florida; Jacksonville
Illinois; Chicago
Kentucky; Louisville-Jefferson County
Maryland; Baltimore
Massachusetts; Boston
Michigan; Detroit
Nevada; Las Vegas
New York; Buffalo, NYC and more
North Carolina; Charlotte
Ohio; Columbus
Oklahoma; Oklahoma City
Pennsylvania; Philadelphia
Phoenix; Arizona
Tennessee; Memphis, Nashville
Washington; Seattle, Spokane
England; London
If you have a Trial anywhere, we will travel to assist you every step of the way.
Trial Technology is such a broad term.  Some companies claim they can do it all! We at Visualize Legal concentrate on:
Trial / Courtroom Technology
War-Rooms
Graphics
When we at Visualize Legal present Electronic Evidence we are using the best software, the latest high powered laptops and the best people. We are here to show you how easy the Presentation of Electronic Evidence should be; Presentation of Electronic Evidence should never be a burden on the trial team.
or call (971) 202-2665
for more information